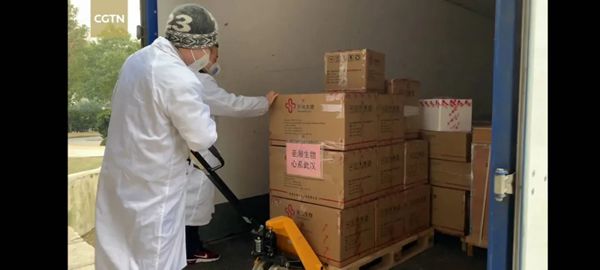 The desperate shortage of medical supplies is a global problem. Across the world, doctors are forced to treat patients without proper protective gear. Delays in diagnostic testing are hampering countries' response to the COVID-19 pandemic. And shortages of essential medications are being reported in coronavirus hot spots.
Among the National People's Congress (NPC) deputies ready to attend this week's Two Sessions are representatives of Chinese companies that helped address the global medical supply challenge amid the pandemic. Sansure Biotech, a Changsha-based biotech company, is among the Chinese companies that answered the call.
Shortly after China released the genetic data on the novel coronavirus, it began its research into developing test kits. On January 14, it rolled out a nucleic acid diagnostic kit and in 14 days, it joined five other companies of the first batch of COVID-19 test kit producers authorized by China's National Medical Products Administration.
The product is simple, precise and easy to use, and thus played a key role in containing the pandemic in China, said Dai Lizhong, chairman of Sansure Biotech. As confirmed cases surged in Hubei Province, he instructed the company to donate nucleic acid test kits, testing machines, lab reagents and relevant resources worth nearly 20 million yuan to hospitals in Hubei to help address the testing shortage.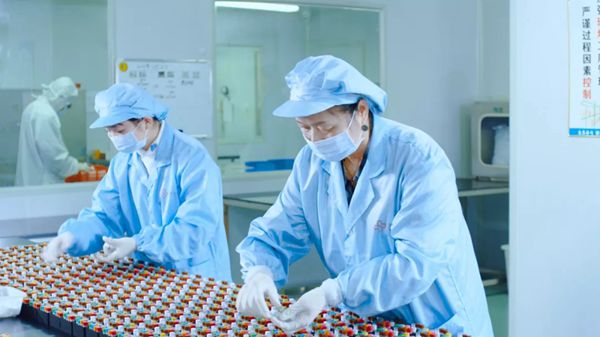 As Chinese companies raced to produce the critical medical supplies, they also navigated personnel shortages, logistics issues and a tight supply of raw materials.
Huang Jiusheng, vice president of Henan Federation of Trade Unions, experienced the challenges firsthand. On February 4, seeing a message from his hometown calling for donation of medical supplies, he tried to contact hundreds of local factories in Zhengzhou, capital of Henan Province, that produce protective equipment.
He learned the stock of protective gear in Henan's Xinyang Central Hospital could only last for two days, but due to a traffic shutdown, the small quantity of medical supplies he procured had been sitting inside factory warehouses for weeks.
"I was really anxious at the time and couldn't stop from reaching out to people from all walks of life who may have been able to source medical supplies from other provinces," he said.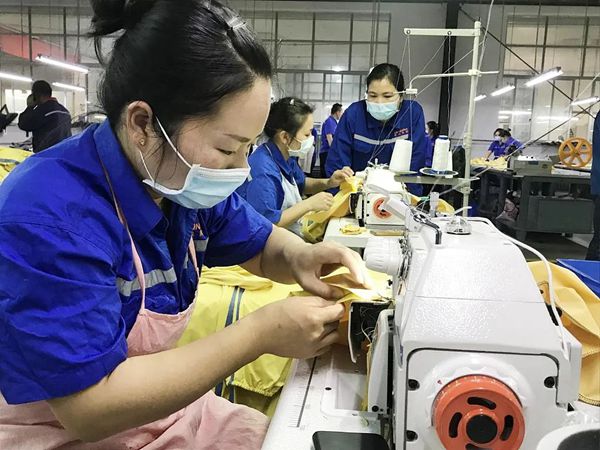 Three days later, he managed to find a local apparel factory that had all the infrastructure and human resources ready to produce clothes. He paid all the installment fees required to convert the apparel factory into one that could manufacture protective gowns – 2 million yuan – and the factory churned out 1,500 protective gowns daily soon after it started production.
Since then, the factory has expanded its manufacturing capacity and Huang has donated 3,000 items of personal protective equipment and more than 20,000 masks to hospitals in his home province.
As Chinese companies ramped up production to meet surging demand domestically, the demand for medical supplies grew exponentially abroad as the pandemic situation intensified.
According to Dai, the company has exported its products to more than 100 countries, including Italy, Spain and the Philippines.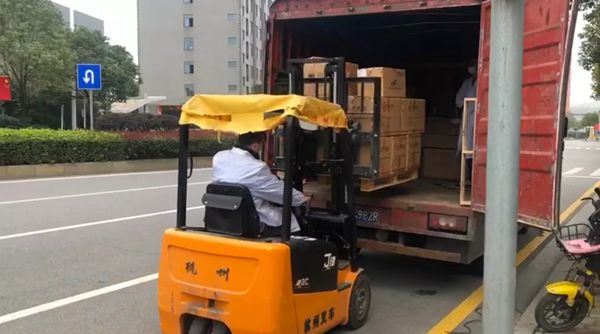 In March, its nucleic acid diagnostic kit received official CE accreditation from the European Union and most recently, it was approved by the Federal Drug Administration in the U.S. for emergency use authorization.
The pandemic has exposed how the global medical supply chain may be ill-equipped to deal with public health crises. Fortunately, tech innovations enable societies that are caught off guard to catch up with the response.
(Cover image by Sa Ren)